Turn your online presence into powerful brand so that you, your product or your business can stand out from the crowd:
Learn how to create a YOU-nique and authentic brand identity on social media for you or your business to be more visible, attract more followers and generate more leads.


Craft a powerful and congruent message that will speak directly to your followers or customers to inspire them to take action.


Build your brand in real-time.


Learn powerful techniques to create a super engaged fanbase who like share and engage with your posts.


Understand how to use social media branding to become that go to person in your chosen field.


Learn the secrets of lifestyle branding to help your followers or potential customers to view you as charismatic, credible and trust-worthy.


How to build your unique brand strategy on social media to create massive brand awareness.


Learn how to use your social media to start a profitable business or grow a your current business.


Learn which social media platforms will suit you or your business the best.


Learn how to use tools such as stories, lives and groups to skyrocket your followers experience and engagement with your brand.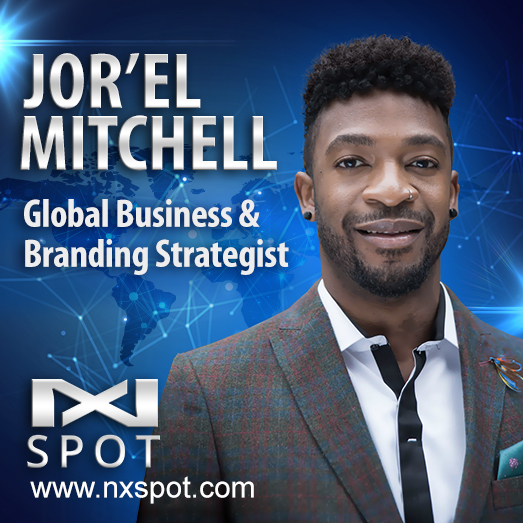 Jor'El Mitchell is the authority when it comes to personal branding, the art of getting known, respected, remembered and paid for who you truly are. Having overcome many challenges in his life and having learnt many life lessons, he now uses his new and unique strain of branding: "Cyber-Celebrity® Branding," to teach you how to create the lifestyle you have always desired. Jor'El's mission is to help every individual to unlock and then inspire others with their infinite potential. He travels internationally, teaching entrepreneurs, professionals, and individuals like yourself branding and business lessons, showing you how to inspire others while taking you, your lifestyle, your current brand or your business to that next level.